Shanghai Tower
is a supertall skyscraper under construction in the Pudong district of Shanghai, China. The Skyscraper is in the heart of Shanghai's
Lujiazui Finance and Trade Zone
.
Shanghai Tower is designed by world renowned architect Arthur Gensler, it will become the tallest building in Shanghai upon completion in a group of three supertall buildings in Pudong, the other two being the
Jin Mao Tower
and the
Shanghai World Financial Center.
According to sources, "the building will rise approximately 632 metres (2,073 ft) and will have 128 stories, with a total floor area of 380,000 m2 (4,090,000 sq ft)."
Shanghai Tower
is scheduled to open partially in 2012 when the top floor is finished. The skyscraper will open fully in 2014, according to Gu Jianping, president of Shanghai Tower Construction Development Co Ltd.
Below are the pictures and renderings of
China's Shanghai Tower 上海中心大厦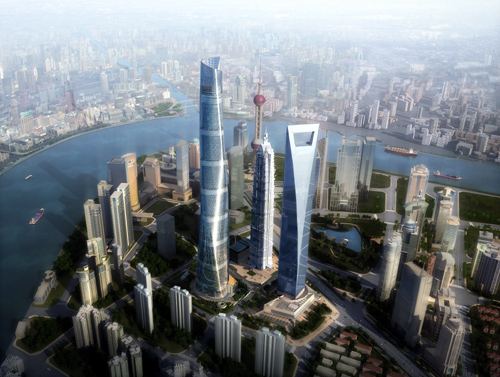 All Image Sources: 沈浩鹏,
CTBUH
,
Skyscraper Center
,
Wikimedia
Related Supertall Towers: